Description Summary
Choosing a college and starting the application process is one of the most exciting journeys that most young people experience. America's Future is a comprehensive permission-based email list that connects with current high school students; juniors and seniors who are actively exploring their academic future. Sourced from some of the most popular mobile apps, online college and tutoring sites including test prep offers, these students are ready to take the next step in their education endeavor. This list is ideal for a multitude of higher education offers including admission offers.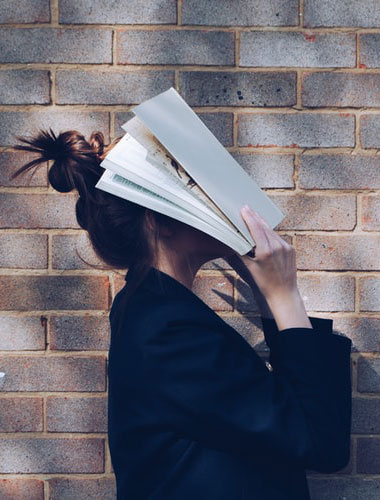 How Our Data Is Compiled
America's Future College Bound HS Students Email list is compiled from various online & offline sources. Including, some of the most popular mobile apps, newsletters, online college and tutoring sites including test prep offers. This robust list of young college-bound students is completely permission-based and is updated monthly to ensure accuracy.

*Offers will be sent to the parents in many cases if the recipient is under the age of 18.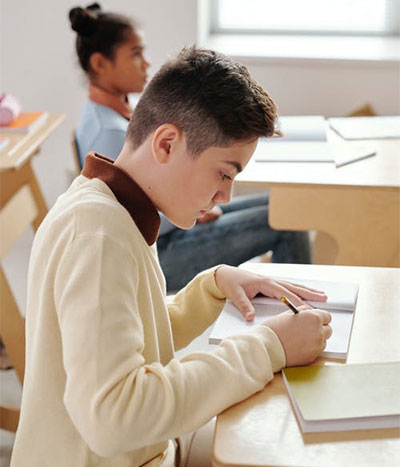 Recommended Usage
These households are excellent targets for education, insurance providers, driving schools, and pre-owned car sales trying to reach prospects by email or direct mail. Offers can also be extended into brand marketing toward households with young adults, including, but not limited to, gas cards, debit cards, gift cards, college recruiting, and tutoring services.
Popular Selections
(for additional selections please inquire)
Grade Leve

Age

Gender

Field of Interest
Market Type

B2C, U.S. Consum

List Channels

Postal, Email

Source

Self-Reported and Direct Response

Geography

Domestic U.S.

Output Options

Electronic, Printed

Update Cycle

Monthly

Minimum Order

Quantity: 10,000
Price: $1250

Net Name

Postal Only

Exchanges

N/A

Reuse

N/A

Cancellation Charges

All orders canceled after shipping will be billed at 50% of the original order, in addition to any applicable shipping charges.

Sample Mail Piece Required

Yes

Commission

20% commission will be paid to registered agencies and brokers. Volume discounts are available.
Frequently Asked Questions
Q1. Are the student mailing lists provided derived lawfully?
Yes. Amerilist – Student Marketing List only works with reputable data compilers. All student databases sold or rented are generated in a 100% compliant, legal manner. The data is reliable; we also offer permission-based, CAN-SPAM-compliant student email lists that are opt-in. All of our data products meet state and federal data and privacy regulations. 
Q2. How is the student data generated?
The compilation of our student and educational data has been perfected for decades. Our compilers employ an extensive and rigorous process of sourcing data from public and proprietary data sources, and from exclusive relationships they have developed over time.  Some of these include student and family surveys, public record information, internet sites, media publishers, club memberships, student directories, and several other unique self-reported sources.
Q3. How is the student data updated - hygiene is maintained?
Developing a database of students is one thing but keeping it updated is an even more significant challenge. This is why our entire student list is updated monthly. Because we understand how important it is for our clients to have accurate data, we employ a full monthly update cycle to ensure every address on our list is accurate and deliverable.  
To maintain this highest level of accuracy, our database is put through the following processes on a weekly or monthly basis:
1. Address Standardization:  All addresses are processed through CASS Certified™ software, which allows us to clean, code and standardize addresses on our file.
2. Address Verification:  All files are processed through DPV™ software, and any record , which cannot be validated, is removed.
3. Do Not Call Processing:  All records with telephone numbers are matched to the Federal Do Not Call Registry, all available state Do Not Call Registries and the Wireless Do Not Call Registry.
4. Change-of-Address Processing:  All records are processed through NCOALink™, LACSLink™, and ANKLink™.
5. Suppression Processing:  All databases are matched to the DMA Mail and Telephone Preference files, as well as our proprietary in-house suppression file.
6. Decedent Processing:  Our processing combines direct reporting, utilization of third-party services and internal research methods to identify and remove deceased individuals instantly.
Q4. How much does it cost to rent, buy or license a student mailing-direct marketing data list?
The cost of our various student marketing lists can vary based on the specific database. Generally, student mailing list pricing depends on the type of student database you are looking to purchase and the application or use in which the data will be utilized. Our prices are quoted in a cost per thousand names rate plus any applicable, select charges. 
Q5. How do you help organizations target new prospective students for marketing?
As the leading provider of student marketing data, we have more data and demographics than any other student data provider. Our exclusive school students mailing list will allow you to reach an ever-growing universe of well over 5 million high school students looking for everything from colleges to clothing. Not to mention the millions of adults looking for continuing education or re-enrollment. No matter what the offer is if the target audience is students, we can help you connect with them. 
Q6. Why should I consider buying student marketing lists from Amerilist?
Simple. We are the best provider of student data. Let the numbers speak for themselves; Amerilist has been in the market since 2002; with almost two decades under our belt, we have perfected our craft of student marketing lists. We work with more compilers than any other provider, and we have more data than any other compiler. 
Q7. Do you sell student data to brokers, ad agencies, or resellers?
Yes. We sell our student mailing lists to brokers. To purchase student data as a reseller, you must furnish clear and detailed information on the mailer.
Q8. How do you maintain student and minors privacy?
Maintaining privacy is not just a catchphrase around here. It is a very serious matter—especially when dealing with data on this sensitive and vulnerable audience. It all starts with the way our data is compiled and the aggressive measures our compilers enforce during the data capture process. We always require a sample mail piece. Data transfer is conducted by following all security protocols.