Description Summary
America's high schools will welcome back a record number of students this fall, as our population increases and enrollment rates continue to grow. With the AmeriList High School Students Mailing List, you'll have access to five million American high school students and their parents. This key demographic is looking for private schools, scholarships, electronics, and much more. Our database is also ideal for Colleges and Universities looking to connect with potential new students. Ace your next direct marketing campaign by teaming up with AmeriList! Put Americas best High School Students Mailing List to work for you.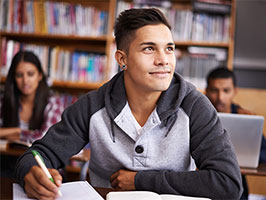 How Our Data Is Compiled
This exclusive database is sourced from direct responses and internet surveys filled out by students and/or their parents/guardians.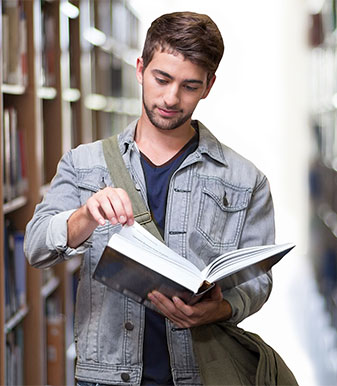 Consider The Facts
3.3 million students are expected to graduate from high school in 2015
68.2% of high school graduates enroll in college immediately following graduating
96% of high school students utilize social media on a daily basis for more than 2 hours at a time
41% of teens participate in Black Friday shopping
37% of high school students go shopping two or more times per month
Recommended Usage
Our High School Students Database is the ideal solution for Class Ring offers, Test-prep offers, College & University Advertisements, Trade School Advertisements, Student Loan offers, Scholarship offers, Credit Card offers, Electronic offers, Cell Phone offers, Automotive offers, School Supplies, Study Aids, and many more
Popular Selections
(for additional selections please inquire)
SAT / GED Score
Age / DOB
Art / Music / Theater Abilities
Athletic Abilities
Class Rank
College Intended / Attending / Attended
Country / International
Ethnicity
Gender
GPA
Honor Society Membership
Hotline
Major / Intended Area of Study
Marital Status
Organization Member
Parent of Student
Recency
School Year
State / Country
Telephone Number
ZIP Code / SCF
Market Type

B2C, U.S. Consumer

List Channels

Postal, Email & Telemarketing

List ID

ALD300

Source

Direct Response, Internet Surveys

Output Options

Electronic, Printed

Update Cycle

Monthly

Minimum Order

Quantity: 5000
Price: $425

Net Name

Inquire

Exchanges

Available

Reuse

Inquire

Cancellation Charges

Inquire

Commission

20% commission will be paid to
registered agencies and brokers. Volume
discounts are available.
Frequently Asked Questions
Q1. Is the student mailing lists provided legal to buy or rent?
Yes. Amerilist's student marketing lists are 100% legal, reliable, permission-based, CAN-SPAM-compliant. We offer highly accurate student email marketing lists which can be bought or rented. We take extreme measures to maintain our student database hygiene and enhancement collected through a multitude of public and proprietary feeds both online and offline. With your business, we don't leave things to fate. We work hard and get the student mailing lists that work for you.
Q2. How much it costs to get a student data marketing list?
Student data mailing list pricing depends on the type of student database required by you. The price is quoted in cost per thousand plus select charges. The amount is payable via Visa, Mastercard, Discover, American Express, Wire Transfer.
Q3. How student data hygiene is maintained?
Once every month. We understand how important your brand recognition is. Amerilist is determined to deliver only high-quality student data mailing lists. We have our very own purge and merge approach. We weed out the outdated data and include new student data enrolling in new courses. You can obtain College-bound student's email databases, college student mailing lists, VIVA Hispanic high school student mailing lists, College-bound student database lists, High school students database lists, Hispanic college students lists.
Q4. Do you sell student data to brokers? If yes, how do you maintain student database privacy?
Yes. We sell our student mailing lists to brokers. We acknowledge that maintaining student data privacy can be complicated. However, as a professional courtesy, Amerilist enforces aggressive measures to maintain student database privacy proactively. All the sensitive information goes to only agency-recognized and licensed brokers to carry our commissions. Data transfer is conducted by following all security protocols. Additionally, we are 100% CAN-SPAM compliant. With us! Your identity is shielded from any privacy-breach. We believe that one mistake can lead to losing your trust in us. Your relationship is precious, and we cherish it at all costs.
Q5. Why should I consider buying student marketing lists from Amerilist?
The question is significant, and one should consider it by all means. In this case, we will let the numbers speak. Amerilist has been in the market since 2002. We know all the mantras that marketing gurus practice. We have access to 4 million students currently, and our student mailing list is growing every day. We do not just promise to help; we transform businesses. We wish to grow with you, which is what sets us apart from others. Our strengths are- Quality, Service, Speed, Savings.
Q6. How do you help businesses target prospective school students?
The Amerilist's exclusive school students mailing list will allow you to reach ever-growing 5 million high school students looking to make purchases. over 30 million individuals are looking for re-enrollment, and high school students are waiting to take the next step in their lives. We have access to over 3.3 million students, with 96% utilizing social media daily. With these numbers, you can ace the game. Our student database mailing list is an ideal solution to directly connect with all these prospective students who will otherwise be difficult to find.